Calculating your new conservatory cost
"Calculating your new conservatory cost"
Investing in a conservatory is a cost-effective way to extend your home and increase your living space. Plus, not only do conservatories enable an abundance of natural light to flood the room, but they're stylish, functional and can be used all year round. 
Here at Orangeries UK, our design team work with homeowners on a daily basis, creating dream conservatories for our discerning clientele, and we understand the concerns associated with constructing new orangeries and conservatories, particularly when it comes to cost. 
Calculating the cost of your new conservatory is an absolute must before you even start to open any conservatory catalogue. Enough episodes of Grand Designs have taught us that spiralling building costs rarely work out well for the homeowner, but allay any budget fears you may have now. 
Cost of your new conservatory
The cost of your new conservatory can be determined before any work begins. All you have to do is decide what style of conservatory you want – a period conservatory? A lean-to conservatory or even a sleek, modern conservatory? What size your new conservatory will be, what materials it will be constructed from and what customised design features you want it to have, if any.
These factors are going to determine the rough cost of your new conservatory. And once you know how much 'having it all' will cost, you can then prioritise what you really want, and ensure that every feature and style design that you would like incorporated into your new extension, will be included.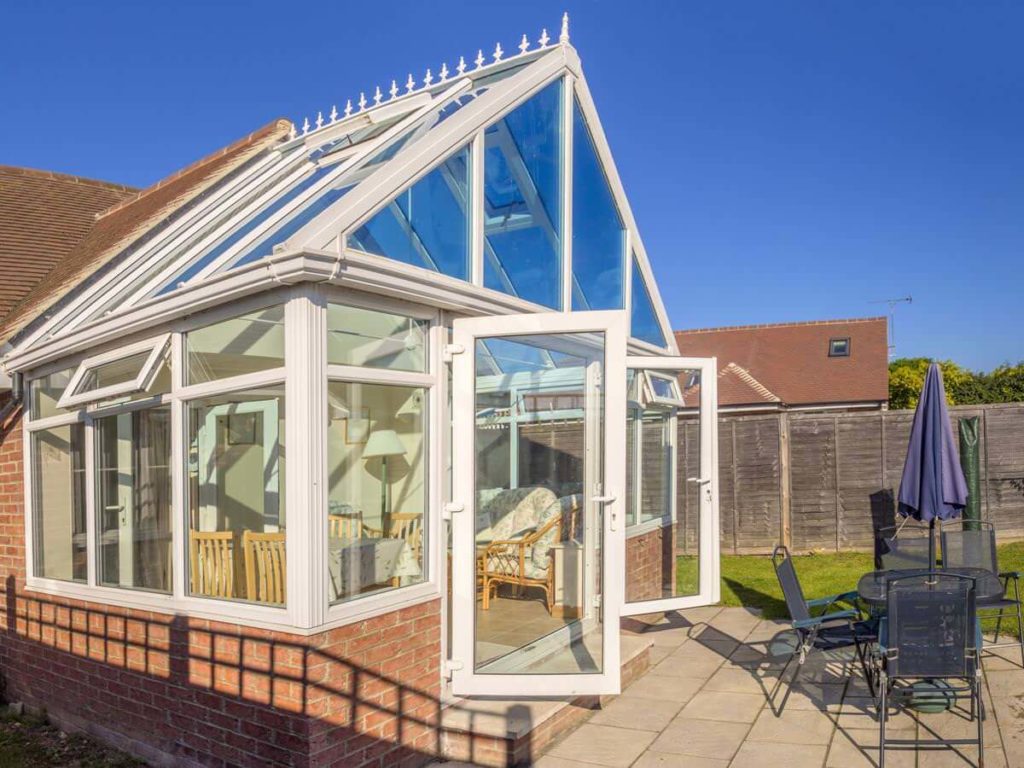 The average cost of an Orangery UK conservatory
Expect to pay from £2,000 per square metre for your conservatory. 
On average, a conservatory will cost between £18,000 – £20,000 to fully design, manufacture and install it, including finishing touches such as plastering and internal lighting. 
If you're working on a tight budget, you can reduce this cost by adjusting your requirements. For example, a smaller conservatory, manufactured from a cheaper material such as uPVC that you construct yourself, will be a more affordable option – prices for a small, supply-only uPVC conservatory start at £7,000.
If you have your heart set on a hardwood conservatory, expect a small, hardwood conservatory, supply only, to set you back between £12,000 to £15,000. 
For an all out, luxuriously large, totally bespoke hardwood conservatory, expect to pay from between £15,000 to £100,000.
(If you're trying to keep costs down, constructing the conservatory yourself can help significantly lower your bill, but this is only really an option for those who have knowledge of construction work and know how to build a conservatory and are able to adhere to UK building regulations. If you aren't 100% sure, it's advisable to seek professional assistance).
Use our bespoke conservatory cost calculator to establish the estimated cost of your dream conservatory. 
One caveat to note – the prices on our website are GUIDE PRICES ONLY, the exact price of your final conservatory will be based on your specific requirements. 
So, what do you need to know in order to calculate the cost of your new conservatory?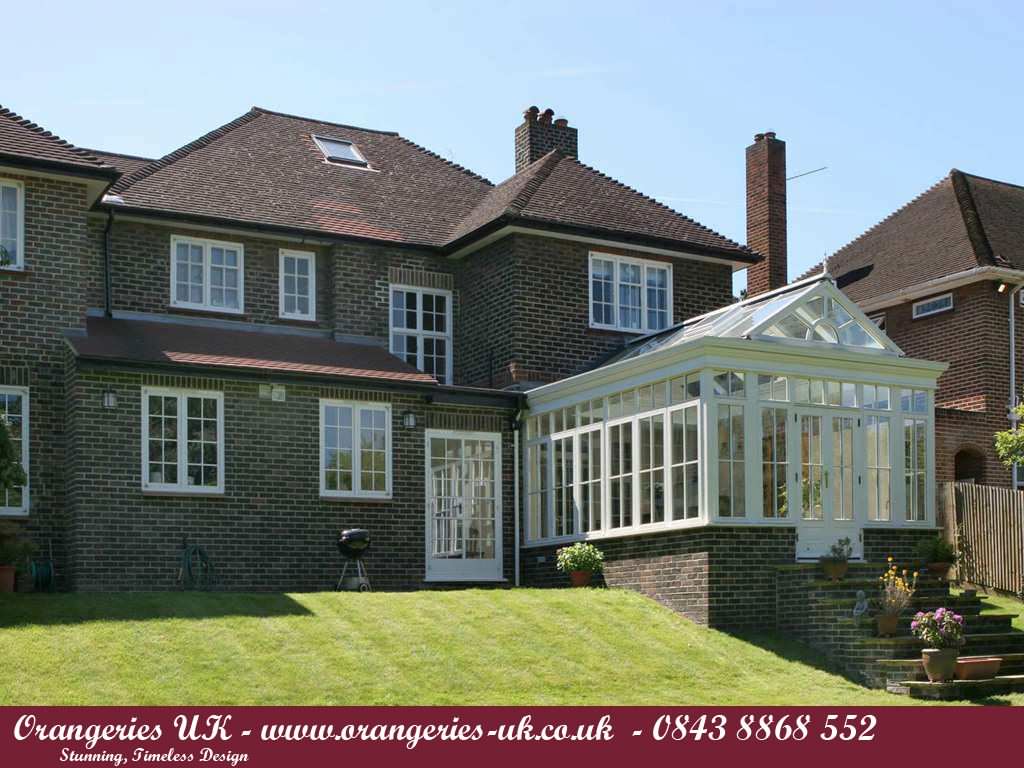 ---
The dimensions of your new conservatory
The size of your conservatory will, of course, affect the overall cost. The larger the conservatory, the more material required, therefore the higher the cost. 
Figure out how you plan to use the space – are you making a conservatory kitchen? A new playroom for the children? A home office? How you intend to use your extension will help you establish how big you need the room to be.
---
The style of conservatory you would like
The design style of your conservatory will affect the overall cost because different designs require more materials and are more complex to construct that other types. 
There are many different conservatory styles and, ultimately, the type of conservatory you choose will have an effect on the amount you pay.
Lean-to conservatories tend to be the cheapest, while orangeries are the most expensive. Victorian, Edwardian and T-shaped conservatories are further towards the price of a lean-to, while P and L-shaped conservatories are more expensive. 
Types of conservatory you can choose from are: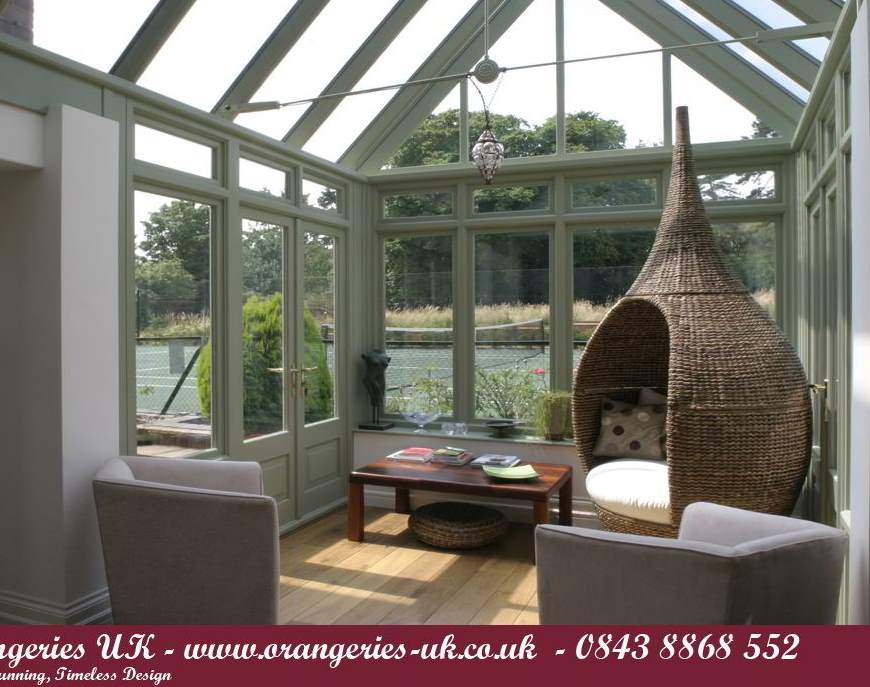 ---
What glass you want
As with all conservatory materials, the type of glass you opt for will affect the total cost of the conservatory. 
If you're choosing glass, double-glazing is always recommended, at the very least. It is best to avoid single glazing.
Other more expensive glass options include:
Glass with various U values

Low E glass (low emissions)

Self-cleaning glass

Curved glass

Laminated glass

Frosted glass

Toughened safety glass

Heat reflective glass
---
What material you want the roof constructed from
Choosing a roof for your conservatory shouldn't be an afterthought. For example, if you want to save on cost, opt for a polycarbonate roof for your conservatory. Bear in mind though the type of roof you put on your conservatory can have knock on effects later down the line. 
A polycarbonate roof isn't as thermal efficient as other roof options and you could end up paying more in energy bills for your new conservatory. Also, polycarbonate doesn't have as long a life as glass or a tiled roof. But then while a tiled roof is a durable option, it doesn't allow any light to pass through – one of the main purposes of installing a conservatory! 
Check planning permission if you're opting for a roof material other than glass.
---
What additional features you want
A conservatory isn't simply a frame with glass, of course it can be if that is your preference, but most people want their conservatory to have some discerning features. And the features you choose to include in your conservatory will have an impact on the overall cost. 
Additional features can include: 
---
What air conditioning and heating you need
The advantage of installing a conservatory is the increase in natural light into your home. One of the downsides however is that a glass conservatory, even on a mild day, can heat up quickly in the summer and cool down significantly in the winter. 
If you're not careful with how you heat or cool your new extension, you could find yourself with a room you can't use at certain times of the year. So don't scrimp on installing heating in your conservatory or on a way to cool your conservatory down, as you'll regret it in the long run.
At the very least if you opt for a basic heating or air conditioning system, you're likely to save money on the overall cost of your conservatory. 
There are more expensive options you might consider including underfloor heating or a built-in air-conditioning system. And there are cheaper options such as a simple fan or electric heater, but these will eat into your electric bill.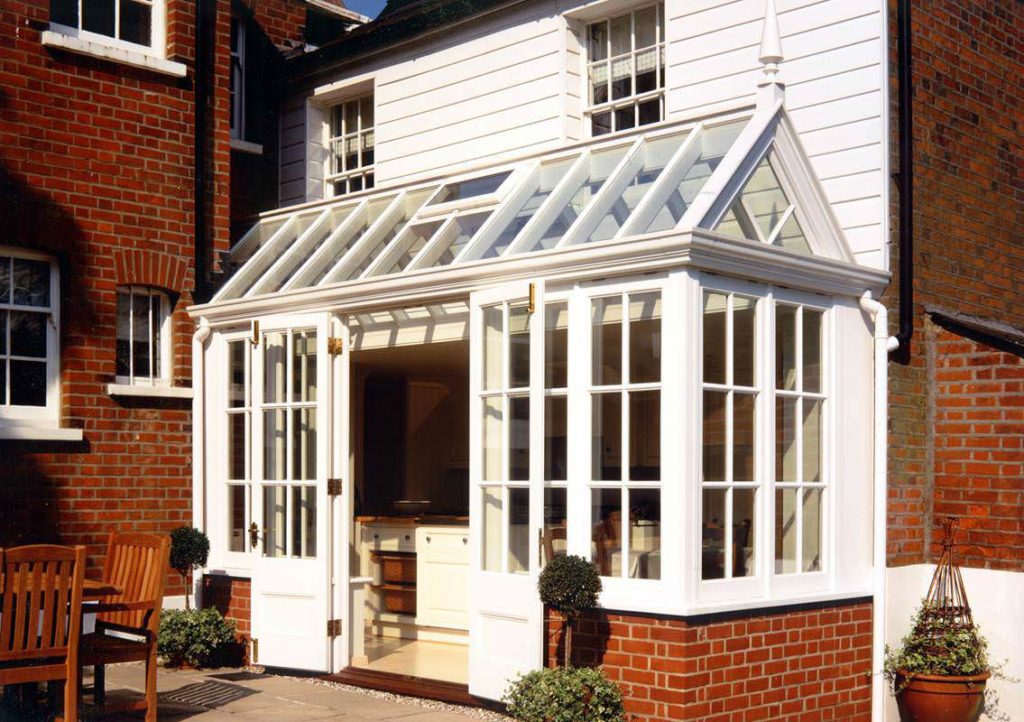 ---
How you choose to furnish your conservatory
While interior design costs might not be the first thing you think of when contemplating your conservatory budget, it isn't a trivial point. If you're spending significant money constructing a new room, you're going to need to furnish it. And you don't want to throw in just any old furniture into your new space. 
While you shouldn't prioritise new furniture over constructing a good quality conservatory with strong foundations, do consider how you want your new room to look. Because if you're spending this much money on a home extension, you want your new investment to look good.
---
Contact us at Orangeries UK for your new conservatory
We are experts here at Orangeries UK and can help you when it comes to planning your conservatory.
Feel free to give us a call on 0333 335 5051.