Benefits of Using Hardwood for Conservatories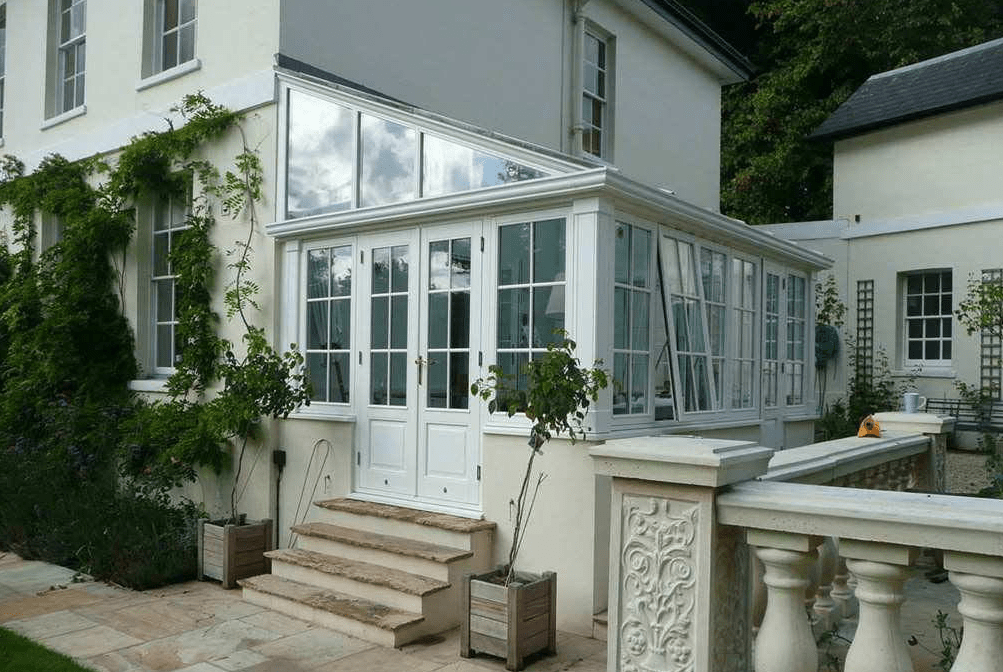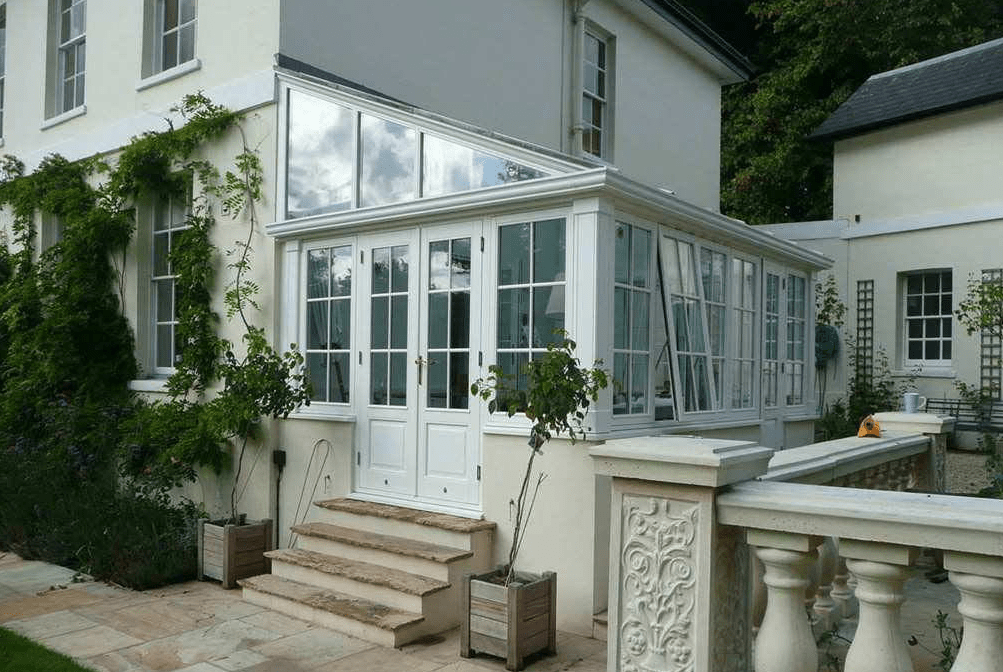 The main advantage for choosingtimber or oak in aconservatory is its visual appeal. Timber is available in a slewof naturally attractive colours and patterns and offers a more old-style, rustic look. If you so wish, you can have your wooden conservatory painted, stained or varnished for a truly decorative appearance.
After all, what could be better than the elegance of natural wood? A timber conservatory makes a striking addition to any style of property. It's a wonderful option if you live in a listed home or conservation area and offers anenormousopportunity to make a style statement,courtesy of the extensivecolour options available.
---
Our Hardwood Conservatories Are Environmentally-Friendly
Using responsibly-sourced hardwoods means that our products are made from natural, renewable resources and are "eco-friendly". We only use timber sourced through environmentally friendly and approved suppliers.
---
Benefits of a Timber Framed Conservatory
Hardwood also provides a more rigid structure, allowing for larger roofs and other details which can be designed without the need for unsightly steel brackets. Where steels are required, they can often be "built-into" the timbers so that they are not visible once the building is finished. Timber has been used for thousands of years as a building material, with good reason.
Its beautiful appearance and impressive strength make it the perfect material for building structures. Our joinery is available in several different stains and paint colours to give it a look to suit your preferences.
---
Timber Conservatories Are Durable
As well as looking great, a well-designed timber framed conservatory is durable, with a longer lifespan than aluminium or uPVC alternatives, so long as it's well looked after. What's more, it also offers an excellent level of insulation for your conservatory, ensuring optimum thermal efficiency.
Timber is a brilliant choice if you want to build your conservatory in a more natural or eco-friendly way – just ask one of our installers to use wood that's onlysourced sustainably. Even once the conservatory's life comes to an end, you could recycle parts of it – making it an even more environmentally-friendly choice of material.
---
Timber Wooden Conservatory Roof Systems
Timber is a common material that we use. Itsbeautiful, sleek appearance makes it a wonderful material for building structures. Available in many different stains,it gives colour and patterns (wood grains) to fit your design preferences.
As well as other hardwoods, we often use European oak. Its circular grain patterns and ribbon features make it an attractive and durable product for use in conservatory structures. The Oak we use is of very high quality and is treated for long life and durability against weathering, mould and wood rot.
If you want to add an elegant, beautiful feature onto your property, there is no better way than a hardwood conservatory. Alongside this, Orangeries UK can also manufacture window frames, doors and other components to match the style of your conservatory or orangery.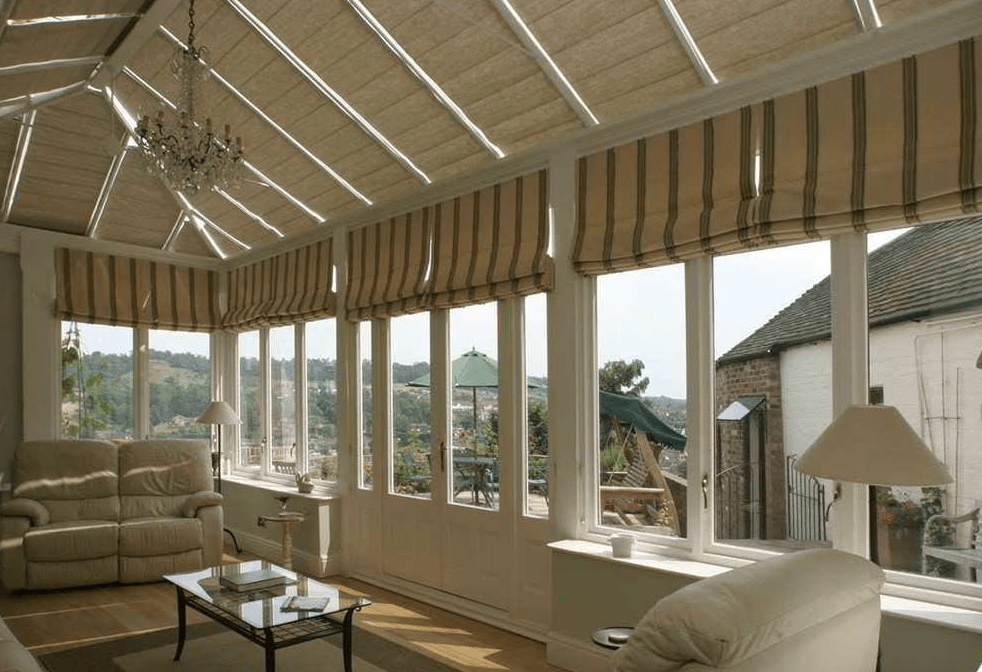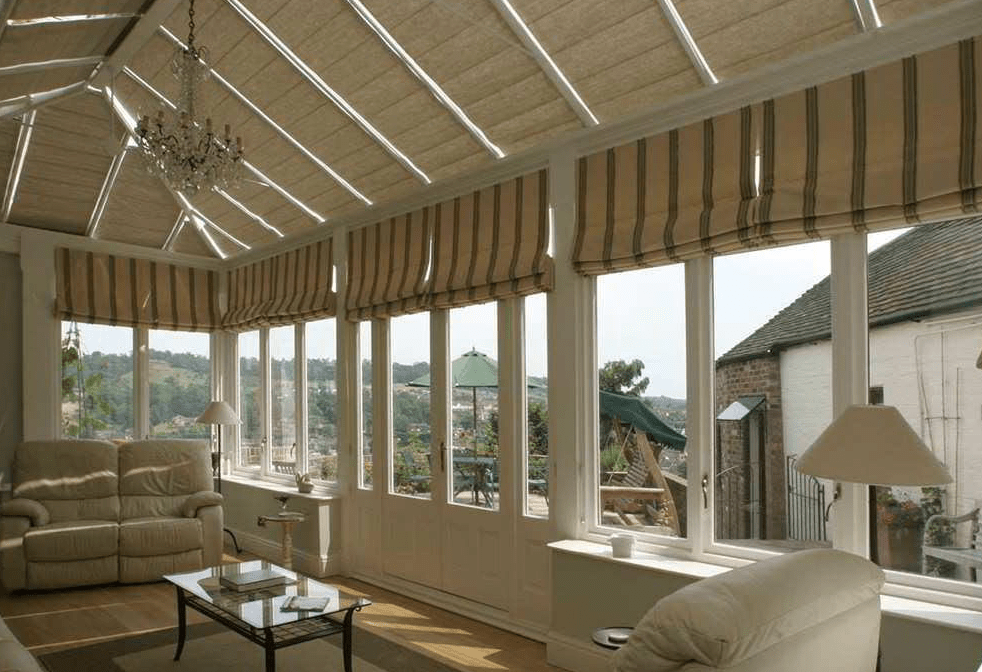 ---
Hardwood Conservatory Prices
Wooden conservatories prices aren't as expensive as you might think. Idigbo, Brazilian cedar and luan are just three of the less expensive wood types that can be used to construct a conservatory – and often look just as stylish as more expensive materials such as timber or oak.
Often, a timber conservatory can be slightlypricier, which is down to the techniqueinvolved when working with such a material.
As well astaking into consideration the type of wood you pick and construction costs, the price of your conservatory will also be determined by the style you want, such as a lean to conservatory, Georgian, P shaped, Victorian, and so on. This makes it less easy to give anover-all estimate on price, so we recommend getting quotes based on your desires.