What about regulations for extensions in world heritage sites & conservation areas?
Additional building regulations may exist depending on the land and local laws for property extensions. Other regulations may dictate that you:
Cannot add cladding to the exterior walls of a property, Conservatory or Orangery
Cannot install an Orangery or Conservatory at the side of a property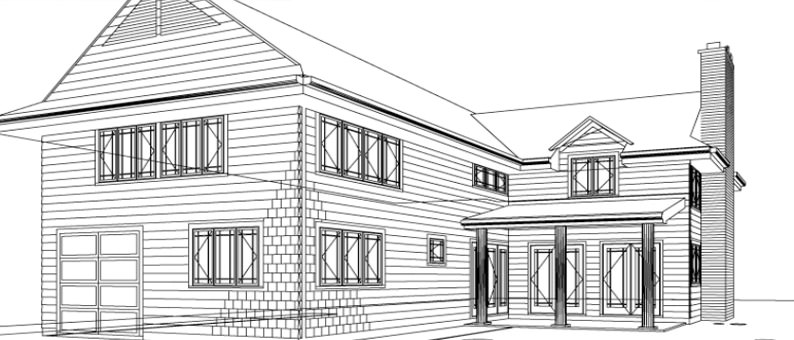 What if my Orangery or Conservatory doesn't meet planning permission guidelines?
If your Orangery or Conservatory has been built without obtaining planning permission prior to construction but it meets the guidelines listed above, you shouldn't have any problems. But, it's best to check with your local council as some areas may have varying rules and guidelines.
If permission is not granted but your structure has been erected, you could be fined up to £5000 and you could be asked to take the structure down or face prosecution. But, if your Orangery or Conservatory does not meet the guidelines, you may still be granted planning permission. You can file for permission online here. To file your application it will cost around £150.
With that being said, we do want to make one thing clear: It's an offence to not obtain planning permission, proactive or retrospective. Local authorities are well within their rights to tear down illegally built constructions, including Orangeries and Conservatories. We strongly suggest you seek advice before you build.
Need help? We're here for you! Here at Orangeries UK, we provide full assistance with planning permission throughout the project.
What is the Difference Between Planning Permission and Building Regulations?
First things first, people often confuse Planning Permission with Building Regulations. While both are under the control of local authorities, there are two fundamental differences:
Planning Permission considers the aesthetic outcome of a new building/extension on the nearby properties and area
Building Regulations outline how the property must be structured in terms of thermal effectiveness, etc.
In short, Planning Permissions are concerned with aesthetics while Building Regulations are concerned with function.
Conservatory Building Regulations 2017 & 2018
So, what are the conservatory building regulation requirements? If you want to build an extension to your home, building regulations will often apply. Conservatories, on the other hand, are an exception to the rule and are usually exempt so long as they meet the below conditions:
No less than half of the new wall and three-quarters of the roof is either translucent material or glazed
Any fixed electrical fittings and glazing abide by the appropriate building regulation requirements
They are constructed at ground level and under 30 square metres in floor area
External quality doors(s) separate the conservatory from the property
Additional Considerations
It's recommended you do not build Conservatories where they will obstruct ladder access to windows fitted in roof or loft conversions. This is especially the case of these windows are meant to aid in rescue or escape in the case of a fire.
If a new structural opening is built between the existing house and Conservatory, building regulations approval is required. This holds true even if the Conservatory itself is an exempt structure.
*Please note that conditions in Scotland and Northern Ireland may be different to those in England and Wales.
For more information, we suggest that you contact the Planning Portal, the UK Government's online planning and building regulations resource for England and Wales. Alternatively, work with Orangeries UK to build your Conservatory or Orangery and we'll use our experience to navigate Planning Permission and Building Regulations on your behalf.