How much does an orangery cost?
It's plain to see why an orangery is a desirable investment, but for many, the cost can be off-putting. So, how much does an orangery cost? And what do you get for your money?
The Orangery
An orangery is a beautiful piece of architecture, instantly imbuing any building it's attached to with a touch of glamour and sophistication. It's a perfect amalgamation of a conservatory and an extension, taking the best aspects of both and combining them to make a stunning additional living space. 
An orangery is a versatile and unusual room, providing you a warm, bright, naturally lit area that can be used all year round, regardless of what's going on outside with our Great British weather. And while it might seem like an extravagant expense compared to installing a conservatory, an orangery is always worth the investment.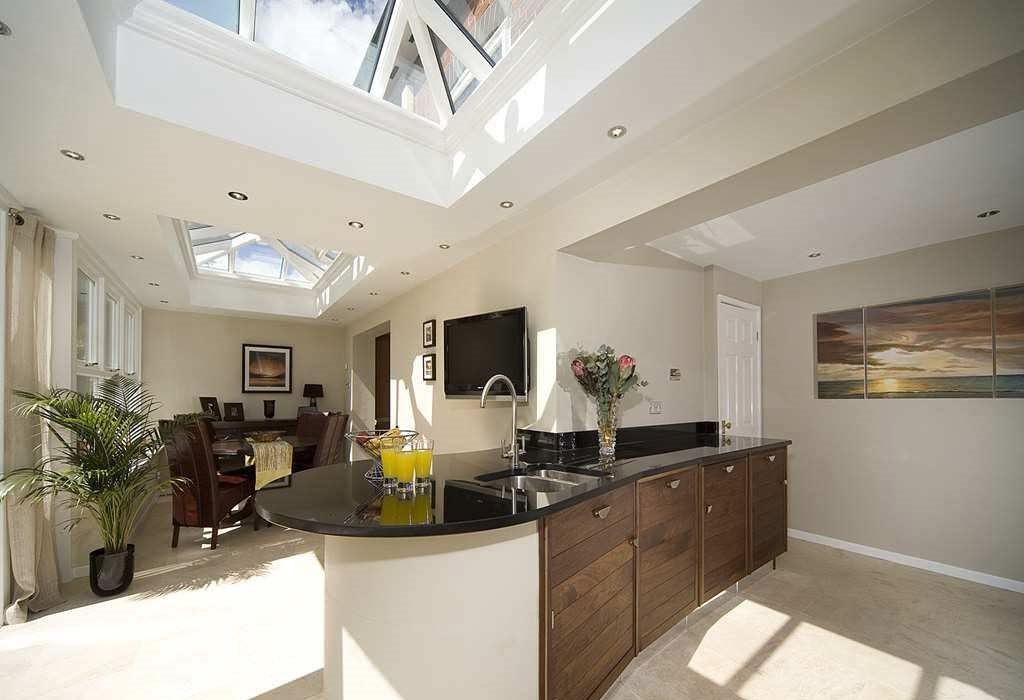 ---
Guide prices for an orangery from Orangeries UK
Orangeries typically cost anywhere from £8,000 up to £100,000, depending on the size and design of the orangery. As an estimate, an average size orangery attached to a large house might set you back around £20,000. 
As a guide to our prices, the cost of an orangery from Orangeries UK starts from £5000 for a small, timber framed orangery (supply only). Medium sized orangeries start from £12,000, and large orangeries from £18,000. Please note our prices vary depending on size, style, roof lantern size, customisation of Windows and Doors and more.
---
Orangeries and conservatories cost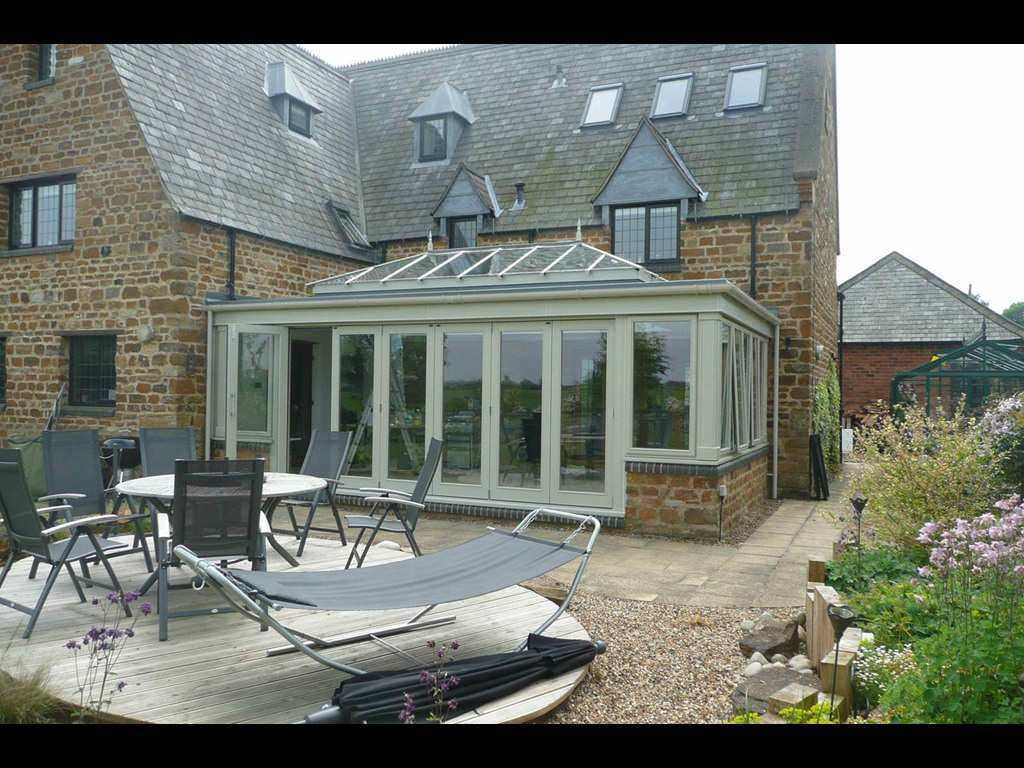 While it's easy to see the attraction of investing in an orangery, some people might be deterred when they hear the price. The cost of constructing one of these magnificent extensions can be daunting at first glance, but installing an orangery is always worth the investment. And besides, it might not be as expensive as you first thought.
The reason for the orangery's price tag? 
Firstly, orangeries and conservatories differ in their construction. Orangeries are typically constructed with a brickwork base and flat roof with a central roof lantern installed, whereas conservatories are a simpler construction, with a frame that is built directly from the ground up, and they usually have a pitched roof, with no additional features. 
And secondly, the way in which orangeries and conservatories are used also differs – an orangery can be a much more functional room in your home as it is a more substantial extension, built from bricks and mortar and readily usable all year round. Unlike a conservatory which is mostly glass and frame, and can become somewhere to avoid in the depths of winter or the height of summer.  
---
An orangery from Orangeries UK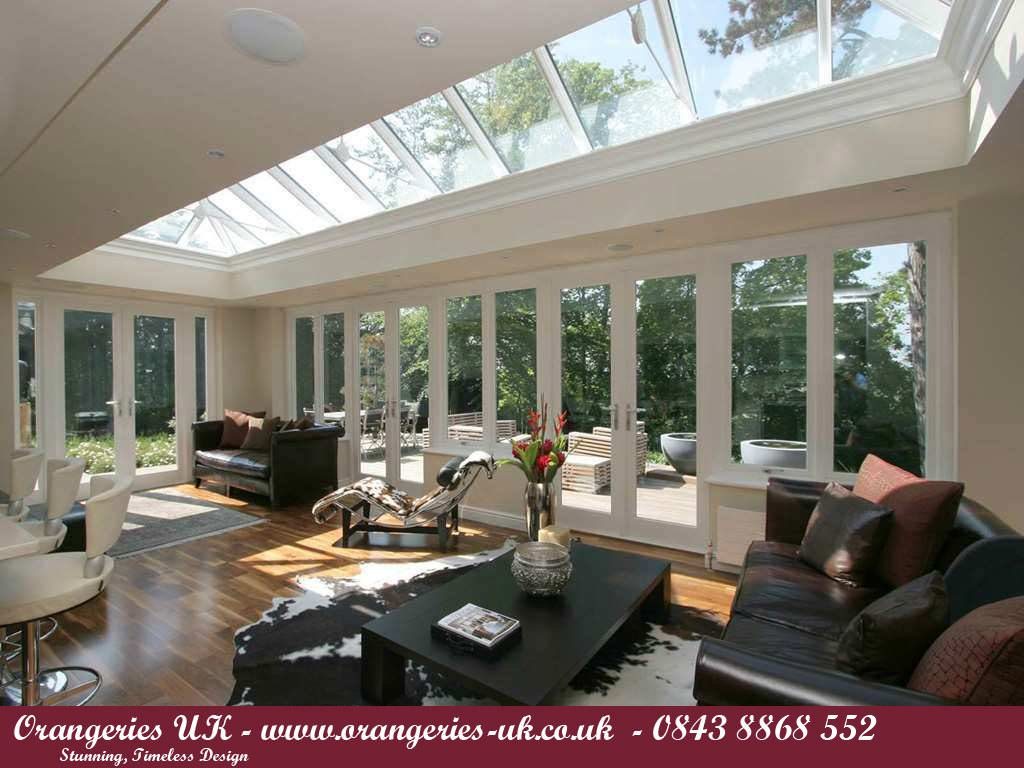 At Orangeries UK, our orangeries are built from the highest quality materials – from double-glazed glass to sustainably sourced hardwood. 
Our roof lanterns are constructed with a timber frame which will complement your orangery's frame, and the bifold doors are also all a timber hardwood such as oak, making your orangery extension a truly worthwhile investment for your home. 
Not only will a beautiful Orangeries UK orangery provide your family additional living space that can be used and enjoyed all year round, it can also see a great return on your investment when the time comes to sell your property.
Sometimes people opt for lower quality conservatories or orangeries in a bid to save on the cost of an extension by choosing to build their extension from cheaper UPVC material. However, extensions made from lower quality materials don't always have a positive effect on the value of the property.
---
How much does an orangery cost?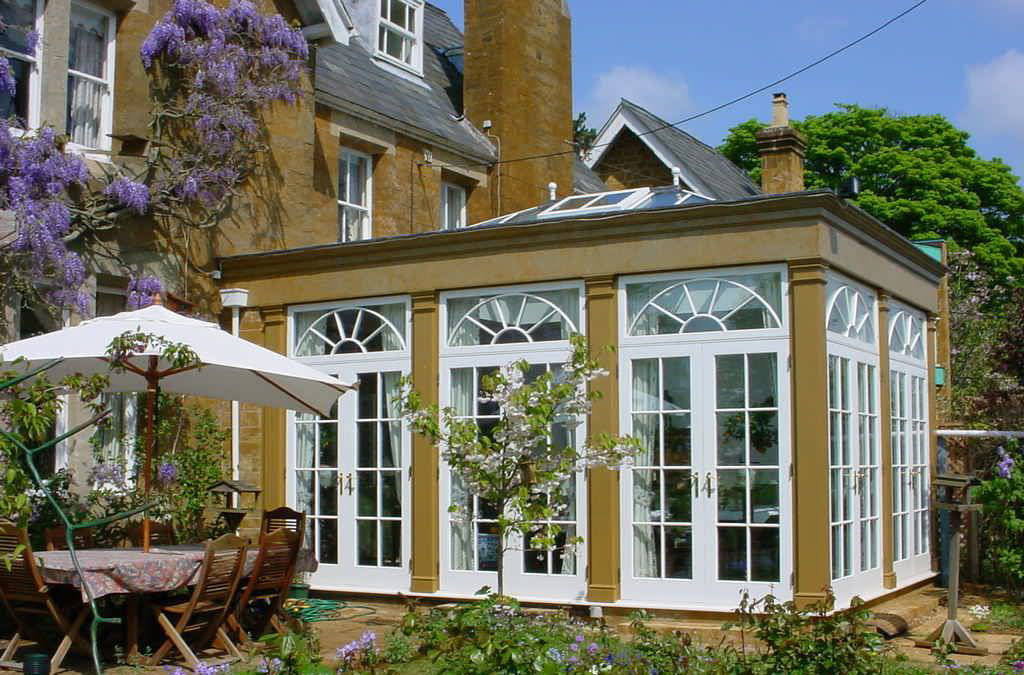 We touched on rough costs for an orangery above, and the reason they can only be rough is because the exact cost of your orangery can't be determined precisely at this stage, as every orangery we construct is slightly different from the one before. For an accurate quote, let us know the size of extension you require and of course the materials that you would like your orangery built from. 
Our expert craftsmen manufacture all of the Orangeries UK orangeries and conservatories out of either sustainably sourced oak or timber hardwood, or UPVC. Oak is generally the more expensive choice when it comes to the wood materials we offer. Some people only want oak wood, due to the overall style of their house or simply that they love the look of oak. Others are happy with one of our other high-quality timbers.
In terms of cost saving, while UPVC and PVC are cheaper materials to construct an orangery from, they won't benefit you in the long run as they won't add the same value to your property, nor will they look as aesthetically pleasing. And let's be fair, when you're adding such a unique feature on to your property, you want it to look as good from the outside as it does on the inside. You need to be proud of your investment. 
After all, isn't it better to pay for a good quality orangery that will vastly improve your property, rather than grab a bargain extension that might not last as long or help sell your property if, or when, you decide to move.
---
Are conservatories cheaper than orangeries?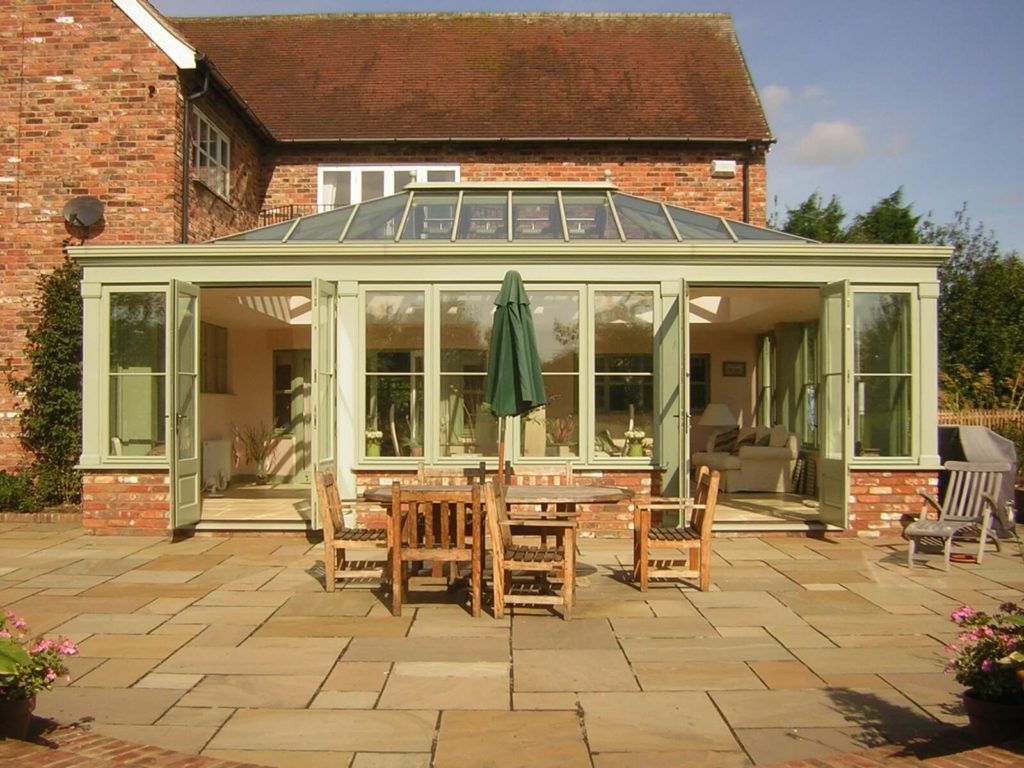 As touched upon above, there are slight differences between the orangery and conservatory structure, meaning the cost of them varies slightly too. Although in fairness, they share a similar cost, and like orangeries, the cost of a conservatory tends to be centred around your desired size.
As a rough average the cost of an orangery (taking into consideration both UPVC and wood) is £19,000, while the average price of a conservatory is about the same at £18,000 to £20,000.
You can expect to pay £5,000 for a small conservatory from Orangeries UK, while our mid-range conservatories start from £12,000, and our high end, larger conservatories from around £25,000.
---
Conservatory and orangery price from Orangeries UK
At Orangeries UK, we price our orangeries and conservatories based on style, material and size. You can browse our conservatory prices on our website, or get in touch to find out how much your dream orangery will cost you.